WELCOME TO THE NEW HERALD QUICKPRINT SHOP!
 Bulk mailing service with barcodes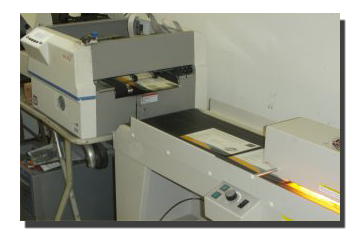 Our bulk mailing services provide the absolute lowest postage prices available for mail delivery. We process your data through our USPS database comparison software and eliminate undeliverable pieces and can report these addresses to you.  The barcode that is printed allows the post office to automate the processing of your mailing.  Our equipment processes up to 30k pieces per hour so we can deliver your mailing to the post office quickly.  The local post office continuously complements our work.  This is how we take your project from an idea to your customers hands.


Offset Printing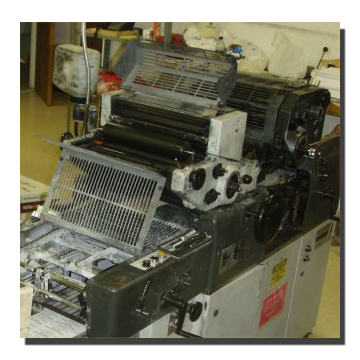 We provide offset commercial printing that provides a level of professionality in your business forms and stationery that laser printing just can't compete with.  When you have forms printed on offset presses you can laser print over them if needed.  Also, offset printing will adhere to higher quality papers without flaking off or wiping off easily.  We also are the only local shop providing in house raised letter printing. 

If you prefer your printing job to have our local union bug, we can provide that too.
What We can do for you
FULFILLMENT- Stuff, Stamp, Insert, Shrink Wrap, Delivery, Hole Punch, Mail List Magement, Seal, Gather, Fold, Print, Tab, Stapling, & Bulk Mail
PRINT SERVICES- Business Cards, Letterheads, Invitations, Envelopes, Brochures, Newsletters, Business Forms, Political Cards & Folders, Fans, Calendars, Books, Programs, Postcards, Computer Checks, & More!
OTHER SERVICES- Laminating, Binding, Banners, Yard Signs
Designed by Michael Henderson at Herald Quickprint & Technology
graphics@herald-printing.com